Wellspring's Mission is to build inclusive community that nurtures and heals,to work for social and environmental justice and peace,and to seek relevant Christian faith for the 21st Century.
Wellspring lives God's constant grace through transformation, affirmation, and discovery.
*     *     *     *     *     *     *     *    *     *     *     *     *     *     *     *
 Info for donations to trauma healing in the Philippines
Dr. Al Fuertes, Pastor of Wellspring United Church of Christ and professor of Conflict Resolution at George Mason University, plans to celebrate Christmas this year facilitating and conducting trauma healing sessions with some communities directly affected by the recent calamities that hit the Philippines (typhoon and earthquake).  He will work with colleagues from the Philippines to co-facilitate.  They will train persons from local communities to offer trauma healing sessions to the many folks who have lost everything.  Funds will support travel, food and housing for local leaders who come to the training sessions.   Many of these leaders are them-selves living with great losses, but we can help them bring healing to others.
Please mail tax deductible donations to Al Fuertes' trauma healing work in the Philippines to Wellspring UCC, Box 508, Centreville Virginia  20122; or
In the memo line or the "special instructions" box designate your check or donation for "Philippines Healing"
*     *     *     *     *     *     *     *    *     *     *     *     *     *     *     *
Sunday, December 1, 2013
1st Sunday Advent
Gathering for worship at 10:45 a.m. 
The Rev. Dr. Al Fuertes is preaching
Myra Flemister is the Worship Leader
First Sunday Communion
All are welcome, regardless of age or church affiliation
Refreshments follow worship
All are welcome!
Church School classes for children are
provided during worship          
Our Co-Covenant Pastors: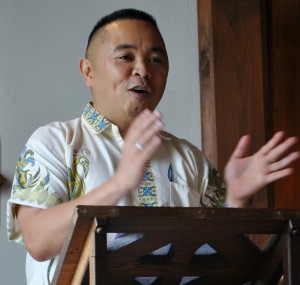 Rev. Dr. Al Fuertes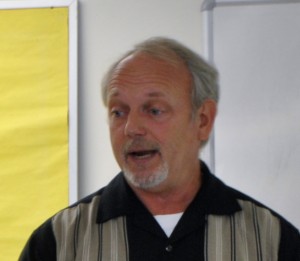 Mark Granfors-Hunt
"Faith from Afar" – Sermon June 2, 2013
http://youtu.be/Kz30r_2fhCo
We are an Open and Affirming 

Congregation 

of the United Church of Christ.
Come as you are!
Worship is at St. Johns Historic Episcopal Church at 11:00 A.M., every Sunday.
Address ~ 5649 Mount Gilead Rd. Centreville, VA 20120

Wellspring phone
(703) 830-4194
Jill Satterfield, Secretary
Send Mail to: P.O. Box 508
Centreville, VA 20122-0508